Chiropractic Care
Dr. Esther Jimenez takes pride in being able to customize adjustments based on your individual care plan needs. She uses a number of highly effective adjusting approaches to help improve spinal biomechanics and reduce nervous system interference. The approach she uses is based on her clinical judgment and years of experience.
At Within Natural Health we are able to assist you with all your healing needs.
Nutrition Response Testing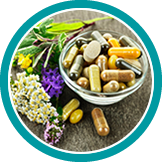 Nutrition Response Testing® is a natural, noninvasive way to optimize your health. Whether you have food or chemical sensitivities, heavy metal toxicities or other conditions that may be impairing your health, Nutrition Response Testing® is a way to determine the underlying causes of illness.
Brain Synergy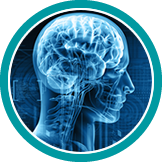 Have you looked for solutions to your child's health without success? Our program offers hope! We'll work to reorganize the brain and create transformational healing from the inside out. Our effective program is designed to help those living with ADD/ADHD, Autism Spectrum Disorder and more.
Progressing with Care
Our gentle care is designed to enhance your healing as we do our best to create a comfortable environment.
We'll explain everything to you as we go along. Dr. Jimenez will use the gentlest methods available until you feel comfortable moving forward with different techniques.
Contact us to find out more about our practice and how our services may help you feel better.
---
Within Natural Health | (516) 868-8100